After hearing about Journeyman's tales of lousy cobblers I have decided to dedicate a thread to serve aussie blokes who need the good services of one of the better cobblers in Oz.
There are some excellent cobblers in the `private shoo world' who shall go unmentioned, but l will discuss some of the good ones who make their services available to the public.
Manfred's Shoe Lounge
Said to be the best in Melbourne, and according to what Manfred tells me he may be one of the very best there is in Australia. Certainly some of the best highend shops In Melbourne go out of their way to use his repair services over others who are more closely located. While l haven't used Manfred so far, a discussion with him over lunch on the phone showed me he is passionate about his craft and strives to be the best there is. He doesn't want to be second best, he wants to be the best cobbler in Oz. I like that he took the time to have a good talk with me. I also like that he stocks a decent collection of English goodyear welted shoes in his workshop and he prefers to work with good shoes. He is obviously not your usual cobbler guy, and his work background is impressive. I feel confident he is very good indeed, and his work certainly proves this.
Manfred's work speaks for itself, no doubt he is one of the best!
Refurbishment of a John Lobb rtw.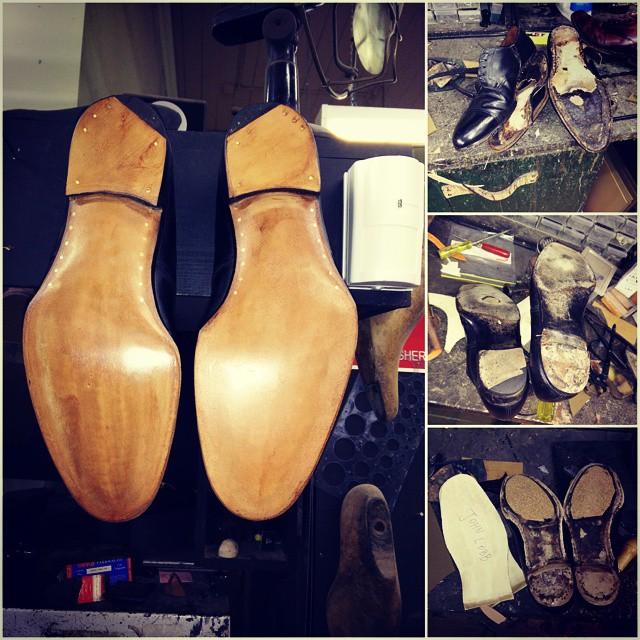 His skills go way beyond the average cobbler as can be seen with creating a new welt and hand rewelting it to the gemmed plastic feather of a goodyear welted shoe. Not many cobblers are skilled enough and/or are prepared to do this type of work anymore.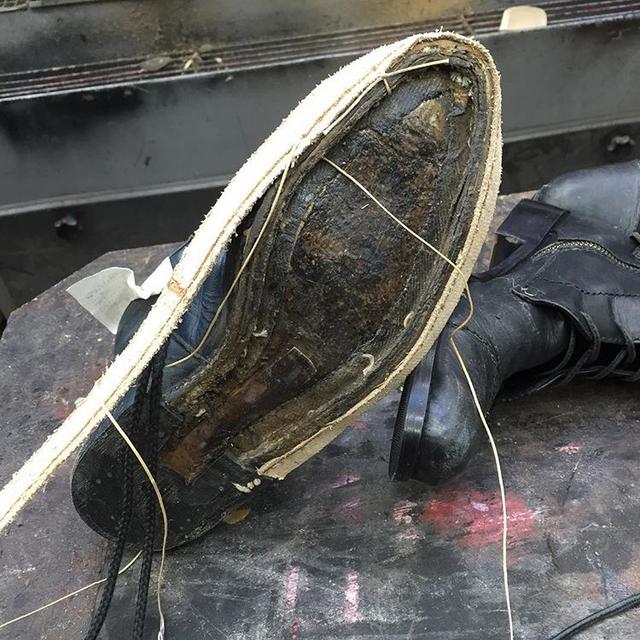 Manfred's shoe lounge - very classic Melbourne
.
Manfred's seems to understand the culture here. His workshop is very clubby and rock n' roll and alternative, and he stocks shoes to serve the various Melbourne types. American's reading this may scoff at Jeffery West, but this is Melbourne and lots of local blokes and dudes live and breath this stuff, and l totally get it! The rock n' roll and alternative dudes need to get their shoes from somewhere, and Manfred's is just the ticket.
The biggest collection of Loake in Australia
Barker english shoes
Barker women's shoes
Manfred's shoe lounge environment
The bar