- Completed one of my biggest shoo dreams today
- got my hat-trick of John Lobb Westbournes.
It took years to achieve.
Years ago l bought all the best John Lobbs, those Paul Smith limited editions in stunning colours and lasts and patterns. They were complete perfection. But the one thing l never did get was the purple Westbourne, however l did go back to the shop to buy it soon after l bought the others ones, but sadly they sent the remaining stock back to London. I had major regrets, and over the years l never quite got over it. I searched and searched and dreamed hard for years hoping to get that purple pair of Westbournes to complete my fancy John Lobb collection, but despite searching the world and contacting many shops it eluded me year after year. But today a dream has come true...l found that final pair i've been after all these years.
Here my new BIG Johnny Lobb
The family of `westbornes' for BIG John Lobb
and the finest rtw Derby I have ever seen! These always blow me away. No-one does shoes like John Lobb.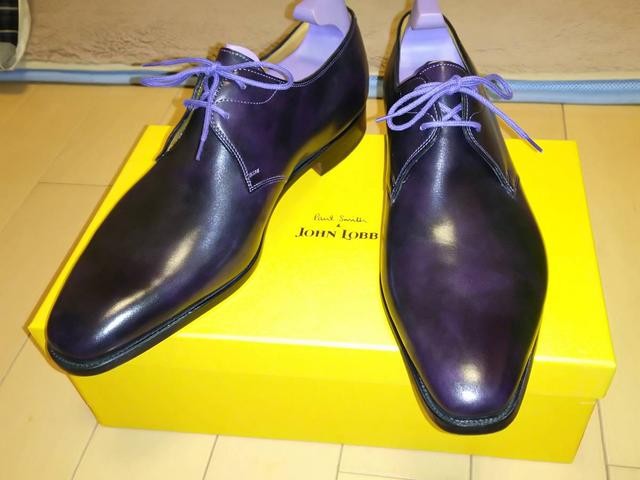 I love all these pairs of John Lobbs like you wouldn't believe. I feel beyond lucky to own them. I cherish them and love them much more than G&G and Edward Green and all of them. I love the colours, the patterns, the lasts and the overall style. I love the thick leathers and the John Lobb way.
I don't buy shoos much these days, but when l do it needs to be an EVENT!!! Truly, these are all eye poppers.
Last edited: