Comes off as a condescending prick
Supporter
With Russia at war, fascism has taken hold of its young people, Canadian researcher finds
"Members of the Youth Army movement hold a large copy of the Soviet Banner of Victory during a gathering of members and supporters of the Russian Communist Party on the eve of Victory Day, in Moscow on May 8."
Ukraine war: Russians in Germany split over Putin's invasion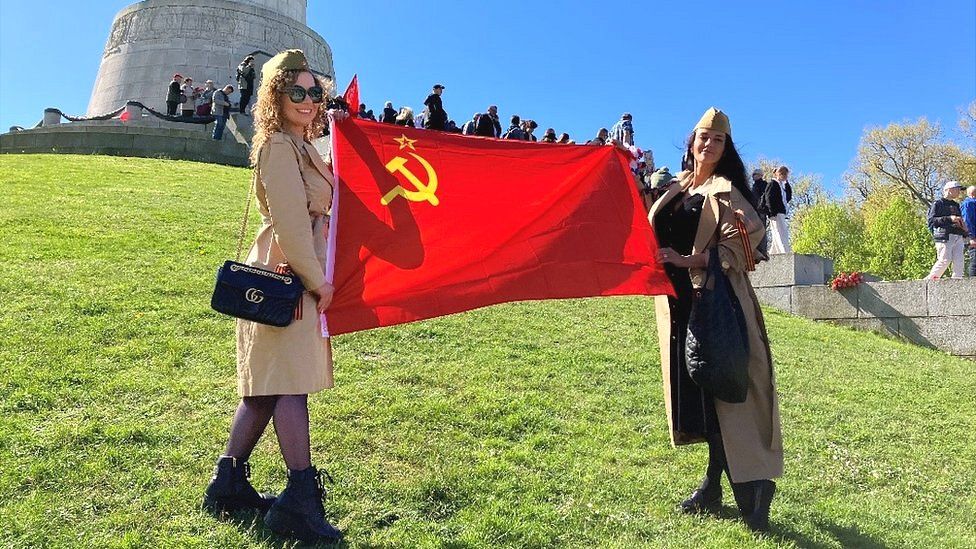 "Yevgenia was sporting the St George's Ribbon - a Kremlin-backed symbol often used by Russian troops fighting in Ukraine. Like many at the rally, she and her friend held aloft a Soviet flag, as Russian flags were banned."