Well-Known Member
Supporter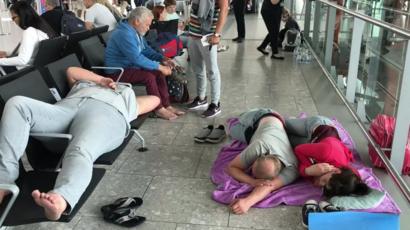 Those chairs are horrible to sit in much less what that man is doing on the left. BA should supply a chiropractor.
The company's chief executive Alex Cruz had said it was believed "the root cause [of the computer problems] was a power supply issue". The company said there was no evidence the failure was the result of a cyber attack.
Power supply - singular?