I came across this interesting pic of twenty first century flamboyant homeless people in Italy today:

The one in the red hat appears to be wearing a joke shop spectacles, nose and moustache set.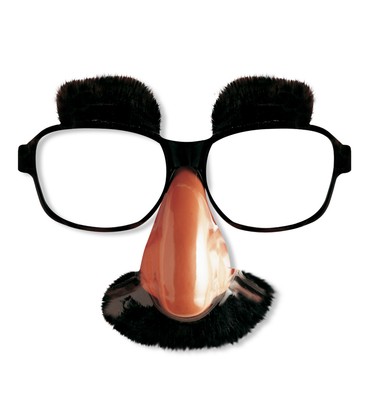 This product contains: GLASSES WITH NOSE & MOUSTACHE Accessory - Includes: Glasses With Nose & Moustache .
Is this the next Pitti trend after women's shopping bags?